Contact
The inquiry about HLS series is the following contact. (A click of an icon will start e-mail software. )
Inquiry form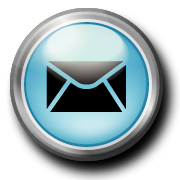 email: hls@jpkct.com
Please do not hesitate to ask about use of a trial version, product information, a license, a price, support service, etc.,
the request for a catalog and data, introduction of the business assigned to our company, etc.
Company name
Knowledge Creation Technology Co., Ltd.
Company residence
East Tower 4th Floor Otemachi First Square,
1-5-1,Otemachi,Chiyoda-ku,Tokyo 100-0004 Japan
Telephone
+81-3-5219-1437
Fax
+81-3-5219-1201
Home Page
http://www.jpkct.com
e-mail
hls@jpkct.com
Access map
powered by egmap.jp
a smart phone application (the free version)
You can use HLP (multilingual medical oral consultation support application) of HLS series for free from download with a smart phone etc.

Health Life Passport
Please read a following link banner or QR Code. An application is installable.